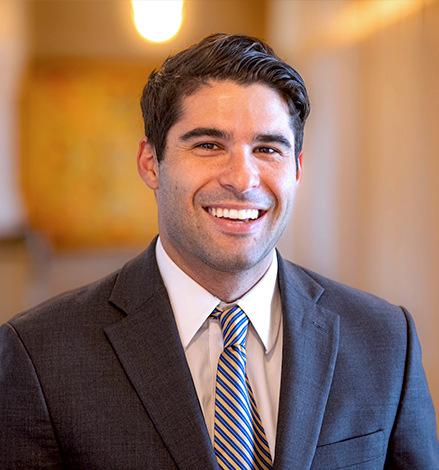 Brenden Leib is an attorney at the Law Offices of Bruce G. Fagel and Associates who represents plaintiffs in medical malpractices cases against doctors and hospitals exclusively on behalf of injured patients. His practice focuses on complex medical malpractice cases resulting in catastrophic injuries caused by healthcare provider negligence. Brenden's commitment to his clients and successful representation has been recognized by his peers and he was honored in Super Lawyer Magazine as a 2022 Super Lawyer – Rising Star, an award given out each year to only 5% of attorneys under 40 years old.
A Wisconsin native, Brenden received his law degree from Marquette University in 2015 where he served as a member of the Marquette Sports Law Review and clerked for the Honorable Judge Rudolph Randa in the United States District Court for the Eastern District of Wisconsin. Following law school, he spent 6 years as an associate for a top tier medical malpractice defense firm in Milwaukee, WI where he successfully tried numerous medical malpractice cases and argued in front of the Wisconsin Supreme Court regarding a key provision in Wisconsin's medical malpractice statute.
Outside of representing injured patients, Brenden has a passion for Wisconsin sports, exploring the best restaurants in Los Angeles, and being outdoors.